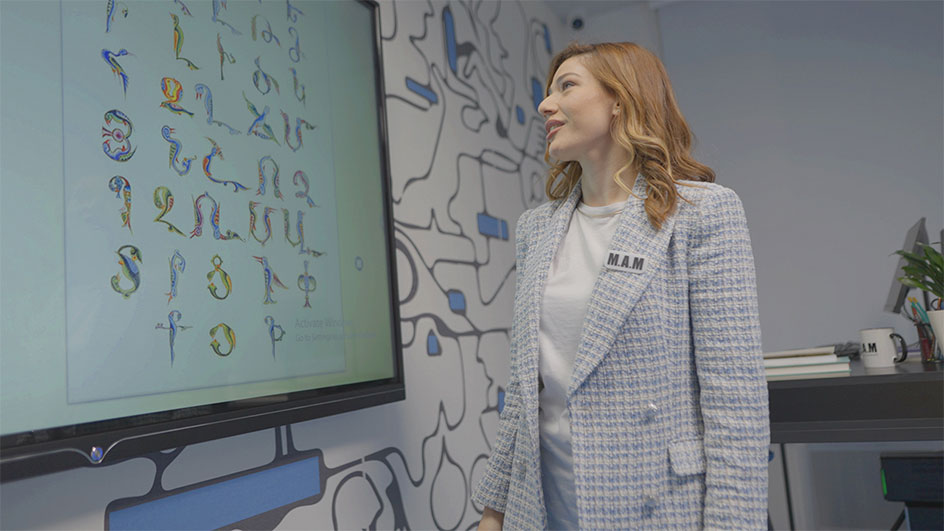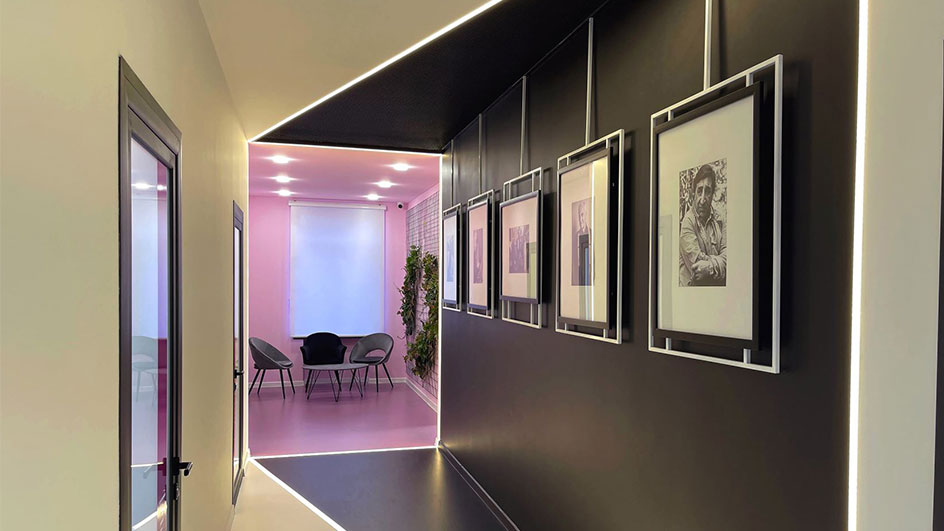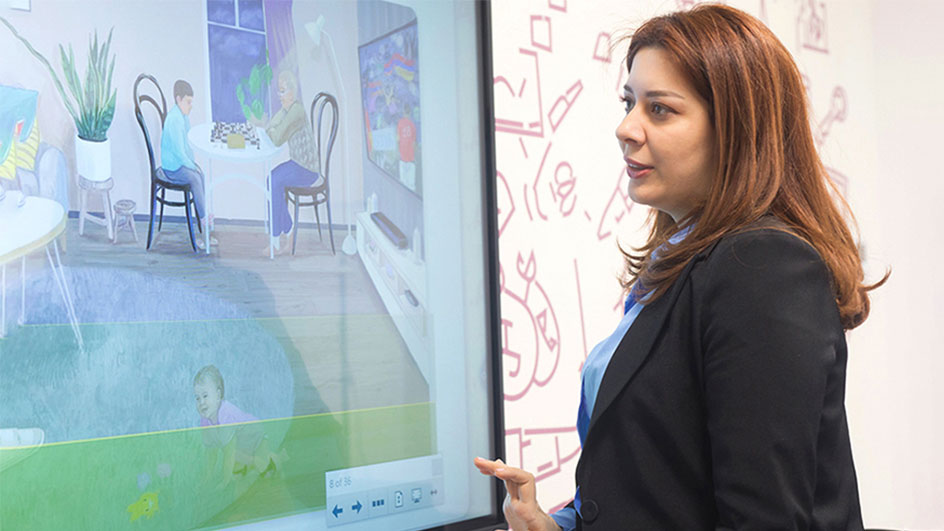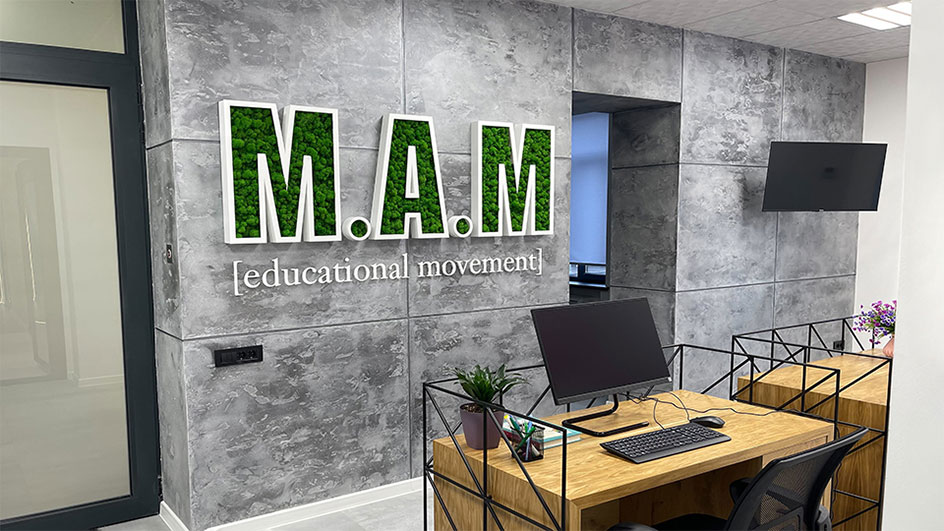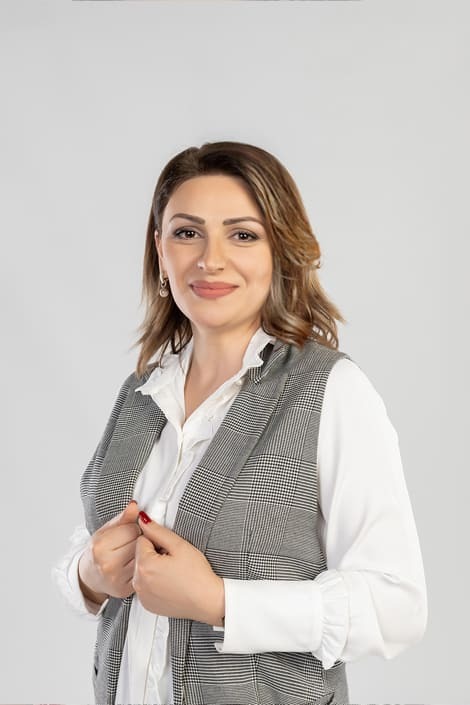 You can only learn what you really love.
Master of School Pedagogy.
17 years of pedagogical experience and long-term Armenian language teaching experience.
Teacher and methodologist of "Aregnazan" educational complex.
Expert of the NCEDI Foundation.
About the project
This project is a great opportunity to carry out pedagogical activities outside Armenia, to learn the latest methods and technologies of distance education, to get acquainted with the Armenian children in Diaspora, to carry out this patriotic work for them, to discover new pedagogical fields, to reach new heights and finally to make a small contribution in the most important case of preservation of the Armenian identity.
Message to students
With us the Homeland is closer.
Why M.A.M?
This program is not the only one, and it is very good, but it is unique, because it unites people with a high level of responsibility, honesty, dedication, professionalism and creativity. The wonderful idea has been strengthened with great faith and love and it is brought to life due to a strong will, and I am happy to witness and participate in that wonderful process.
Oksanna
Yengibaryan
Methodologist/tutor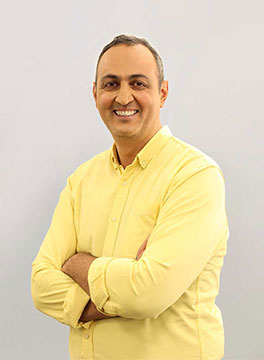 First, be educated.
Historian, education specialist, history teaching expert.
Participated in teacher training programs at University College of London (UCL) in collaboration with the University of Cambridge.
More than 15 years of pedagogical work experience.
Lecturer at the American University of Armenia.
Author of the monograph "The Armenian State of Kilikia in the Mediterranean Trade System (13-14th centuries)" and co-author of the book "Book of teaching history: Why? How?", as well as the author of more than thirty scientific works.
About the project
First of all, the feelings and ideas stand at the heart of this project, without which education will become a purely mechanical process. What kind of individual do we want to have as a result of this project? An individual who not only has subject knowledge, but also possesses the most important skills for living, acting and living in the modern world, most importantly, has high individual qualities and abilities.
Message to students
Education is not the ultimate goal, but a way to create an environment and society with harmonious and productive relationship. So, by joining M.A.M, one can understand that it is not just about learning different subjects, but a place where we learn to relate, collaborate, tolerate, to be open and, finally, to love.
Why M.A.M?
The main emphasis is on measurability, when pure slogans, goals and good wishes do not remain just words in this program, but become clear, measurable educational processes.
Zohrab
Gevorgyan
Methodologist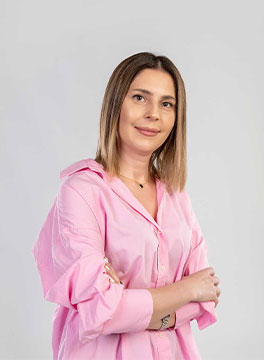 The teacher who is able to endow his students with the ability to find joy in work deserves a laurel wreath…
Elementary school teacher. 17 years of pedagogical experience in the best schools of Armenia.
Currently working at the "Quantum" College.
About the project
My students are children aged 6-10. Teaching and educating children is an important part of my life. I am a mother myself, I perfectly understand how difficult it is to find the right teacher who will be a professional in her field, will make your child happy. Therefore, I make every effort to give my professional skills, dedication and kindness to the child not only as a teacher but also as a friend. I try to communicate with each student individually and to adapt my teaching style to everyone. My goal is to make each lesson interesting, interactive and educational.
Message to students
High quality education is the pillar of building a strong and stable country. The goal of each of us is to give this interesting and responsible job with great strength and energy. Let's not stop dreaming every day, seeing the good and the beautiful, rejoicing in our success and overcoming all the difficulties.
​Why M.A.M
M.A.M is an educational platform that will help you see the good and the beautiful, will help you always dream, rejoice in success and overcome difficulties. Join our team…
Marine
Avetyan
Methodologist/ tutor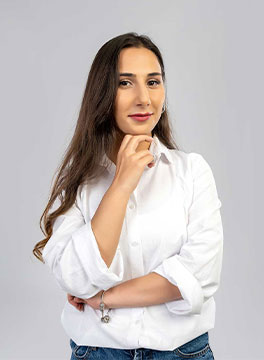 History teacher, orientalist and Iranologist.
Teacher and leader in "Teach for Armenia".
Studied Iranian historiography at Allameh Tabataba University.
About the project
Opportunity to have influence not only within the borders of our country, but also abroad, returning the Armenians all over the world to their roots.
Message to students
You change the world.
Why M.A.M
The importance of education and the realization of power is paramount, the appreciation of the Diaspora-Armenia connection is aimed at action and it is clear the realization that by educating a patriotic individual with world values today, we are building strong society and country of tomorrow.
Anna
Stepanyan
Tutor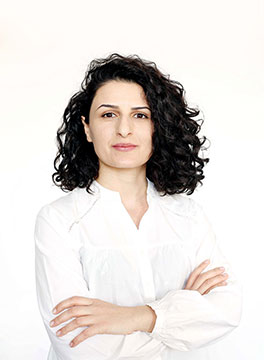 To enjoy healthy fruits, it is necessary to water the roots.
Psychologist-consultant of M.A.M educational movement.
Master of Developmental Psychology, 9 years of work experience in the field of practical psychology, 5 of which as an education psychologist.
Provides individual psychological consultancy to children, adolescents and adults, has extensive experience in individual and group work with teachers and parents.
Co-founder of the Armenian Association of Analytical Psychology. Psychologist of "Children of Armenia" charity foundation.
Three-year training program of the International Association of Analytical Psychology to get the qualification of Jungian analyst. (IAAP Router Training).
About the project
Providing quality education to children growing up in the Diaspora, strengthening ties with the Homeland and preserving the Armenian identity are more important than ever. The founders of the project, even in case of great desire, could not hide all the faith and enthusiasm they had for the newly developed project. And it was contagious. There was a great desire to be part of a project that will surely have deep roots and lush branches throughout Armenia and the Diaspora.
Message to students
Strengthen your decision to remain Armenian with this project. The main mission of the courses is to provide the necessary conditions for the formation and preservation of the Armenian identity of children living in the Diaspora. The best way to achieve that is education, self-recognition and patriotism. It is difficult to be identified with something that is not familiar and close to your heart. We want to introduce the children to Armenian and to create an emotional connection.
Why M.A.M
The development of the trainings took many months, the format and content were made up taking into account the age, psychological and cultural characteristics of the children. No text, game, exercise was chosen by chance. The teachers who made up the program have a rich pedagogical experience and a unique approach, which has allowed them to receive live, dynamic classes. Our approach is not strictly academic, but comes from the experience of working directly with children. Having, for example, a clear methodology for teaching letters, we also give professionals the freedom to create, to conduct interesting experiments, based on their individual style and pedagogical approaches.
Araks
Arakelyan
Psychologist
Our job is to study and study, to strive to accumulate as much knowledge as possible because serious social trends are where there is knowledge, and the happiness of the future of humanity is only through being aware.
Qualified chess teacher, the title of "Arena Great Master".
Multiple participants and winners of international (Italy, Ukraine, Argentina, India, Africa) and Armenian tournaments.
National rating- 2250, international- 1949.
About the project
The project allows us to develop both the "Armenian language" and logic. Chess is a game in form, an art in content, and the difficulty of mastering the game science.
Message to students
When playing chess, not only logic is developed but memory is trained, and also the character traits of the players are visible.
By opening chess, you will open new doors for yourself.
Why the "M.A.M"
"M.A.M" is a good intermediary for the rooting of education and logic in the Armenians scattered all over the world․ By appreciating the role and importance of chess, I can say that it will be a good impulse for training the mind.
Arman
Ghevondyan
Chess tutor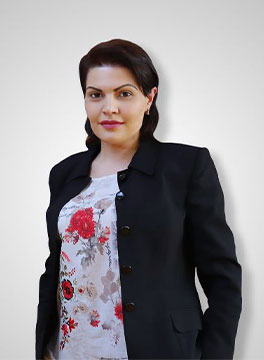 «Children should be brought up with unspeakable love and enthusiasm»․
Philologist, teacher, psychologist, editor, proofreader:
National Academy of Sciences of the Republic of Armenia Postgraduate student of the Acharyan Institute of Language․
Specialist of the Armenian Language and Literature of the ASPU Reference Gymnasium and Primary School No. 57․
Many years of experience: AGPU named after Khachatura Abovyan, Zangak Publishing House, French College in Armenia Foundation, Global Bridge Educational Complex․
About the project
The aim of the project is to place and significantly increase attention to the native language in the Armenian Diaspora reality․
Attaching importance to the targeted work aimed at preserving the national system of values with the enhancement of national values, an interesting and educational program has been developed, and for the successful overcoming of which the potential of experienced methodologists and specialists will serve to provide assistance and support provided to students of the Armenian Diaspora․
Message to students
The study of the native language, based on acquired knowledge and linguistic abilities, contributes to the awareness of the important role of the Armenian language, Armenian literature, history and culture in the preservation of the nation, their perception as the highest and unified form of expression of the Armenian national culture․
It is necessary to unite, teach, stimulate, learn and succeed:
Why M.A.M
One of the problems of concern is the preservation of national identity not only in the native country, but also outside the Homeland.
To overcome this very important and profound barrier, the idea arose to create an opportunity by which we will definitely help children from the diaspora to love their native language, arouse interest in their Homeland and overcome the difficult problem of learning and perceiving their native language.
The best way to unite our children scattered all over the world is online learning, through which we will provide each other with a warm and cordial atmosphere and provide a much more desirable result than expected, putting work at the service of the goal.
Ofelya
Avagyan
Tutor, editor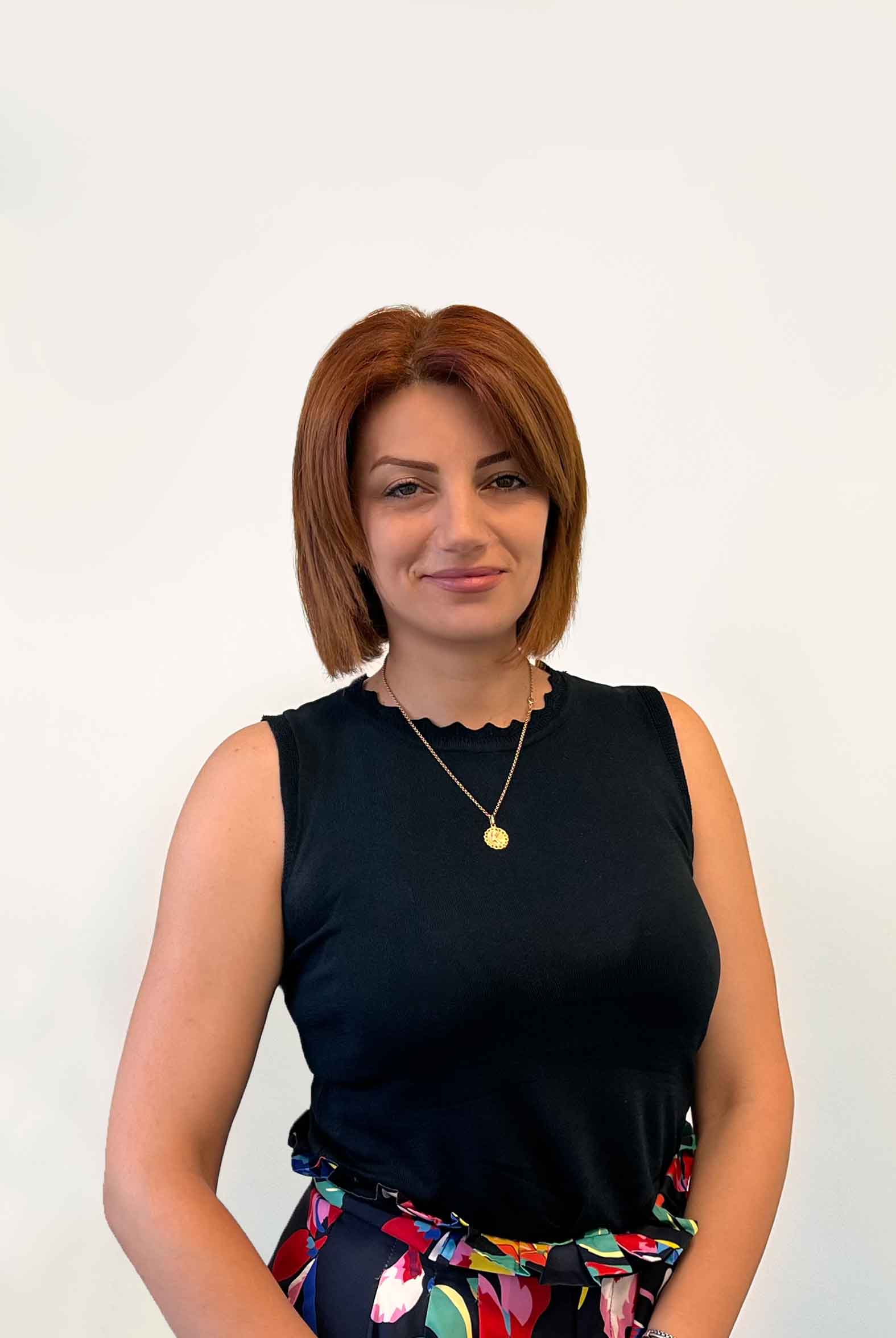 Never hesitate to conquer new horizons and be inspired by the successes of others.
Teacher of online and offline courses (full-time and distance).
Teacher of middle and high school students and adults.
More than five years of teaching experience. Currently works at the online school "Skyeng"
About the project
I work with children of different ages and nationalities, as well as with young people who live both in Armenia and abroad. Observing my personal experience and teaching a foreign language to our compatriots and foreigners for a long time, I have developed an effective teaching style that makes it easy to master the skills of reading, writing, and speaking.
Teaching the native language to our compatriots living abroad is doubly pleasing.
Here it is necessary to consider the grammatical and phonological features of the student's primary language and find the edges of intersection. As an older friend, I also believe that a teacher should transmit language knowledge and be a carrier of culture, religion, and national characteristics.
Message to students
Difficulties always seem impossible at the initial stage of the journey, so do not stop working and building your future. I also grew up in another country like you, but I don't think that justifies not knowing my native language. Therefore, with small steps and a great desire, you can succeed.
Why M.A.M?
M.A.M is not only an educational platform but also a warm environment in your native country, where they are always waiting for you and ready to help.
Well, are you ready to get to know us․․․?
Tatev
Gevorgyan
Tutor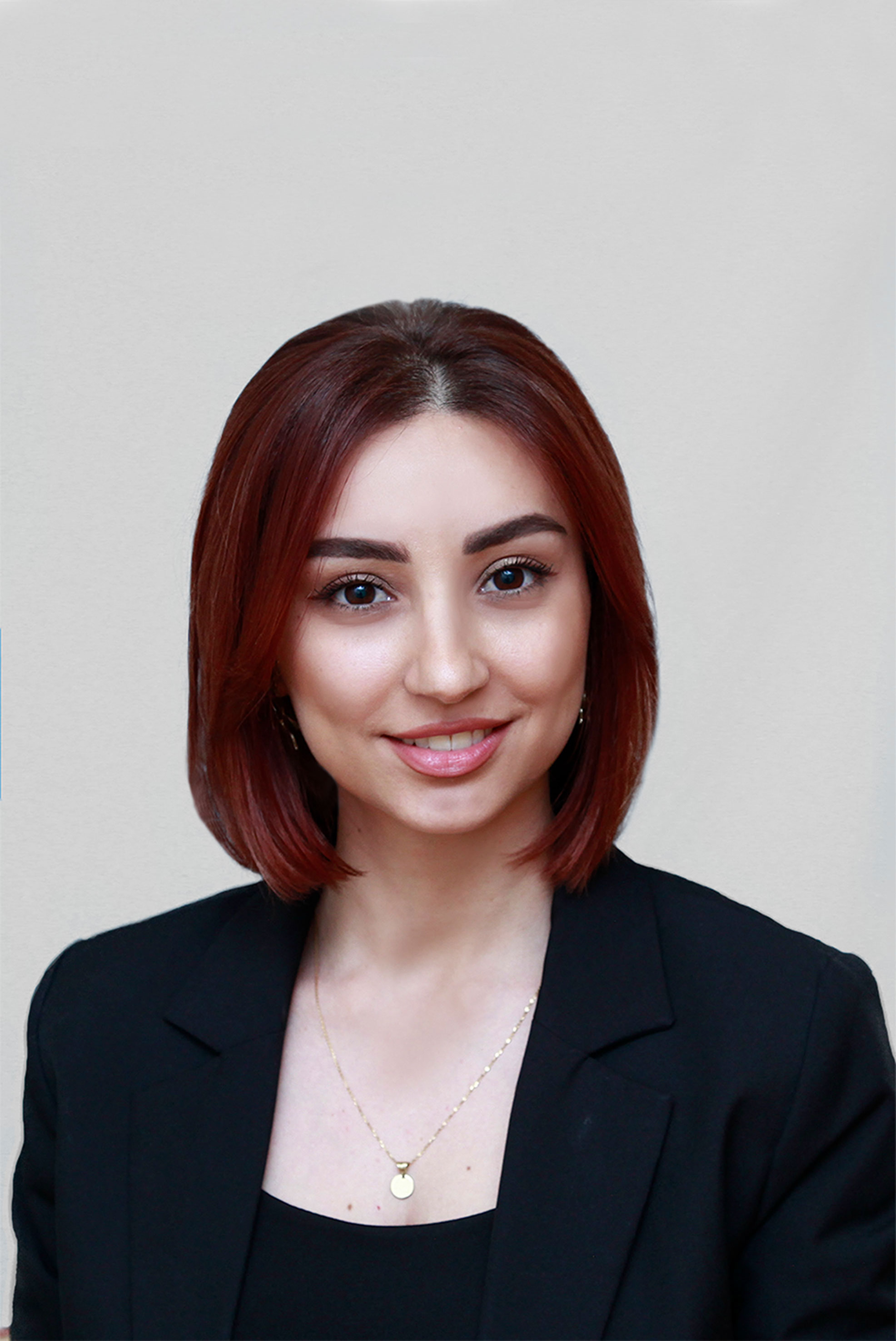 Education is the most powerful weapon that can be used to change the world.
Teacher of Armenian language and literature, Master's degree
7 years of experience in the best schools in Armenia. Currently works at Quantum College.
About the project
It's difficult to simply label what we do as 'work.' This is the most crucial undertaking we engage in, dedicated to the future of Armenia. Within each class, we foster care, warmth, and profound love, striving to transmit these sentiments even across thousands of kilometers.
Message to students
Your Motherland is waiting for you with open arms.
Why M.A.M?
The M.A.M team has initiated a movement that is essential in the present time. Through a novel approach, we learn our language, national values, culture, and history, while also establishing an immersive environment that promotes the Armenian language and connects Armenians residing in various corners of the globe. It is truly remarkable, and joining this movement carries both a significant responsibility and immense pride.
Arevik
Danielyan
Tutor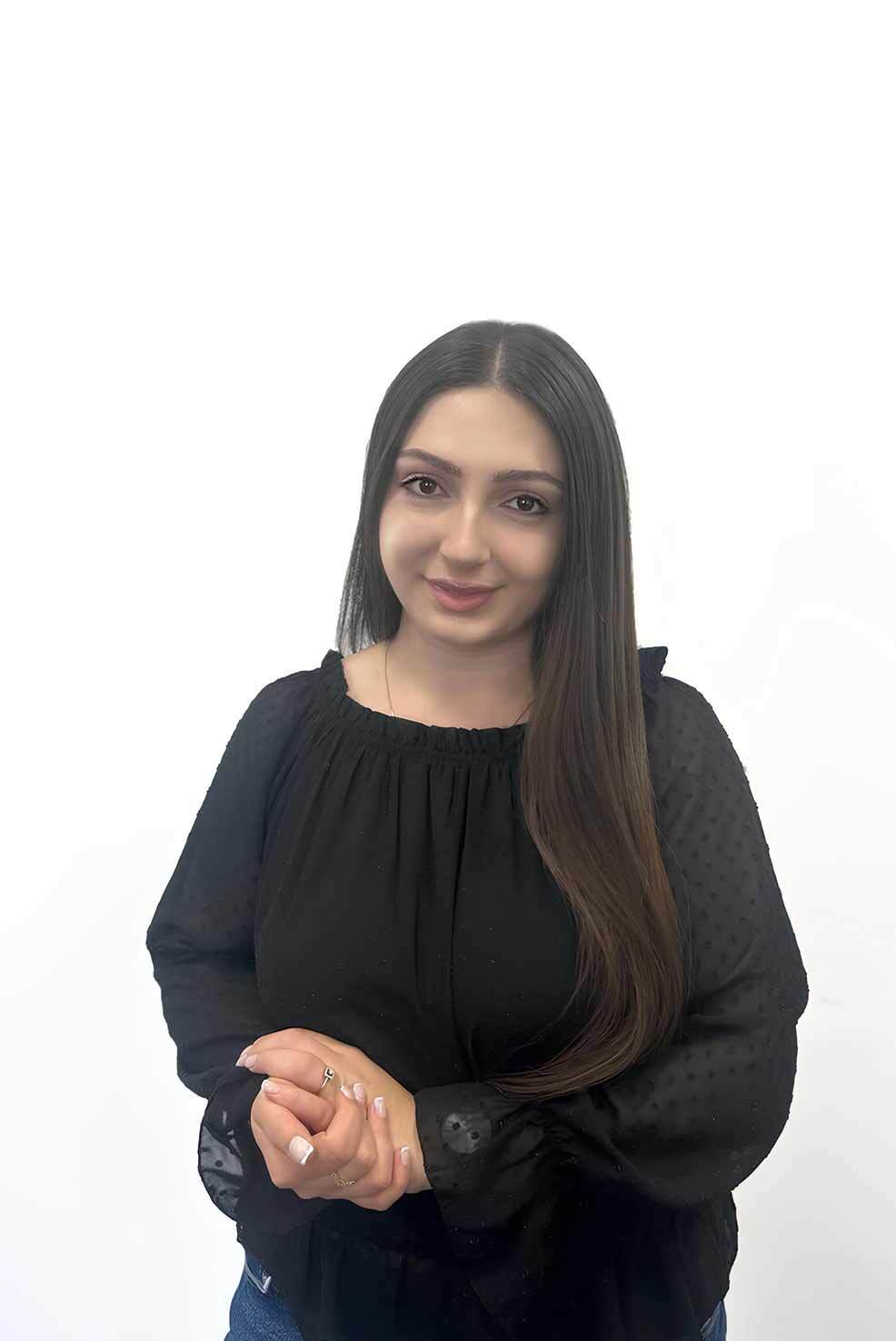 To be successful, you must always be in the right place at the right time.
Teacher of the Armenian language and literature, philologist, linguist. Author of three scientific papers in the field of pedagogy and linguistics.
About the project
The project provides an opportunity not only to engage in teaching activities, but also to be a part of the Armenians all over the world, to feel and live with the joy of being useful to compatriots who have settled in a foreign land in the most important task of preserving language and culture, national values.
Message to students
Each nation unites around two ideas. One of them is language, the other is religion. Therefore, the development and transmission of the native language and culture to the next generations are important for the preservation of the nation. We cannot bring all the children to Armenia, but we can take their share of Armenia to their homes. As one of our elders said "let's love, learn and preserve our heritage".
Why M.A.M?
M.A.M should be chosen because it shows a direct and unhindered path to stay in the homeland.
.
Anahit
Grigoryan
Tutor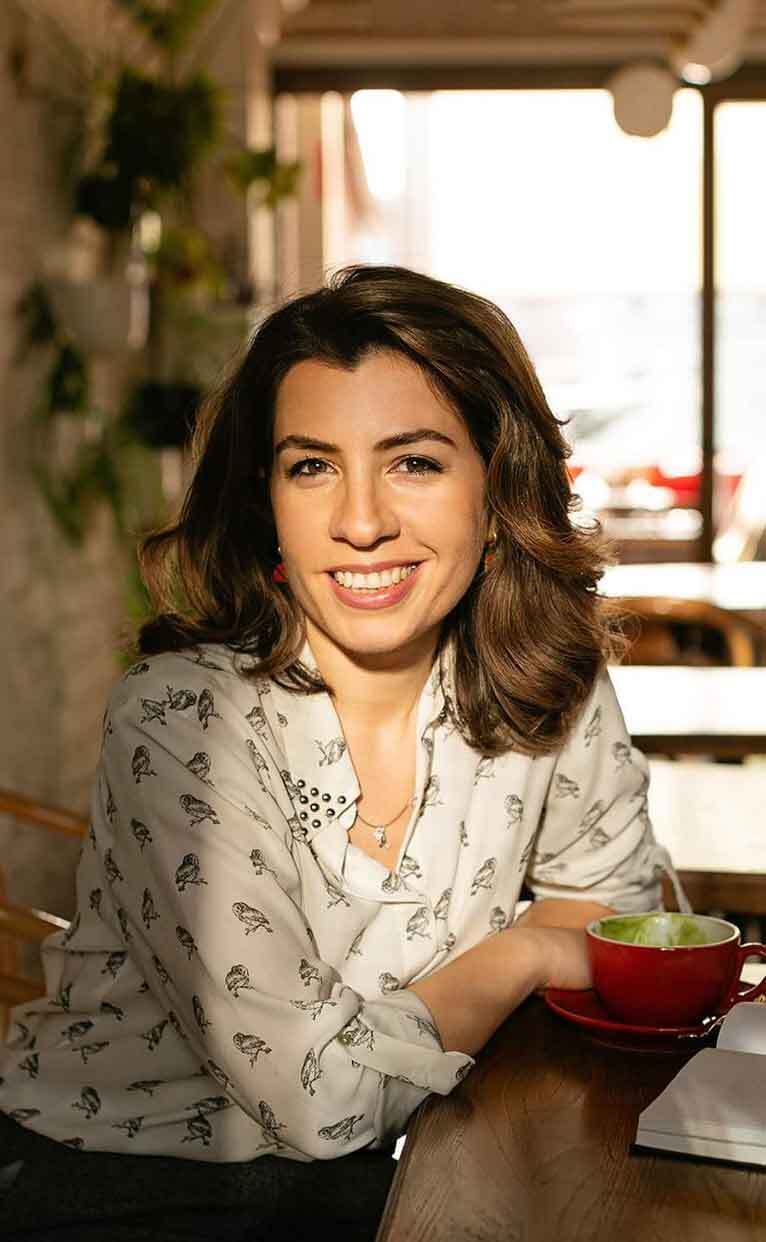 To build competitive society, educate and be educated
Theatre historian, journalist. I graduated from the Russian Institute of Theater Arts - GITIS in Moscow, and my degree is the Candidate of Arts (Ph.D.) in Theatre Studies.The thesis of my Phd concerns American drama and theatre. I have experience of more than 10 years in cultural and educational programs realization, I carried out many projects aimed at the promotion and development of theatre performances and museum restorations. Participated in several researches and scientific work dedicated to Armenian culture and theatre history.
About the project
For many years I have been working in Diaspora, where I had an experience exchange opportunity to consider required steps we should take in the educational field. M.A.M. is a platform that spreads the popularized Armenian language, this knowledge can help us to explore ourselves and our culture.
Message to students
First of all, education is a communication ability, which can be developed further. By joining M.A.M, I would like to build an environment for people who will ask and discuss various questions while developing some critical thinking.
Why M.A.M?
Education is not about many words, it is more about gathering all the elements in one very concrete concept - one that is built on intellectual thinking. That is M.A.M's goal and purpose.
Ani
Harutyunyan-Dantser
Teatre historian, journalist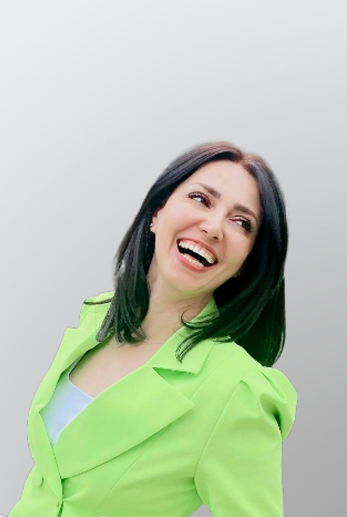 Live to create.
Senior teacher at secondary school of the International Scientific and educational complex Shirakatsy Lyceum.
More than 23 years of experience in the teaching field.
About the project
I consider it essential to know and use my native language regardless of geographical location; therefore, being a native speaker, I got involved in this business with great responsibility and love. I want all Armenian children worldwide to listen, speak, write, read, feel, joke, laugh, create in Armenian, and love and appreciate their native language.
As long as the Armenian "Ayb-Ben" lives, the Armenian will not die.
Message to students
Education is a treasure that no one will ever take away from you. Education is the key to opening the golden door of freedom.
GEORGE WASHINGTON
Why M.A.M?
M.A.M is an excellent platform that provides ample opportunities for the implementation of the program for the preservation of the nation
Piruza
Mkhitaryan
Tutor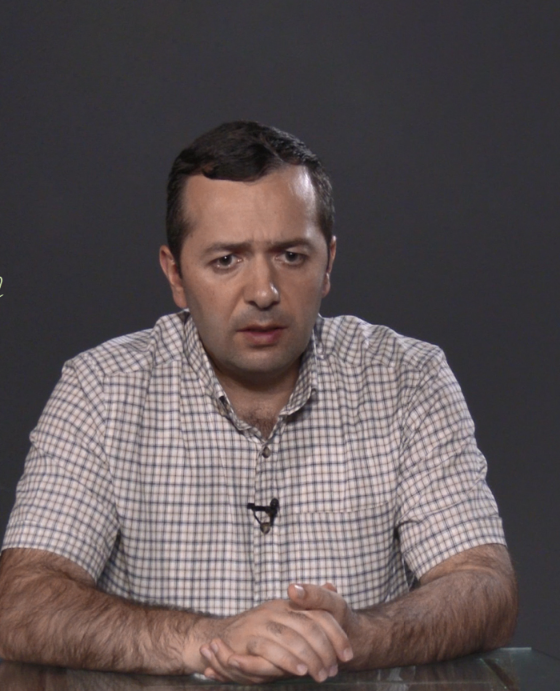 Since 2020, H. Sukiasyan has been the Head of the Department of Social Sciences of the National Agrarian University of Armenia, is a senior researcher at the Institute of History of the National Academy of Sciences of Armenia. Mr Sukiasyan has authored and compiled several historical books and works, including those dedicated to the 1918 events in Armenia and the region. He is the author of dozens of scientific articles on History.
Hamo
Sukiasyan
Lecturer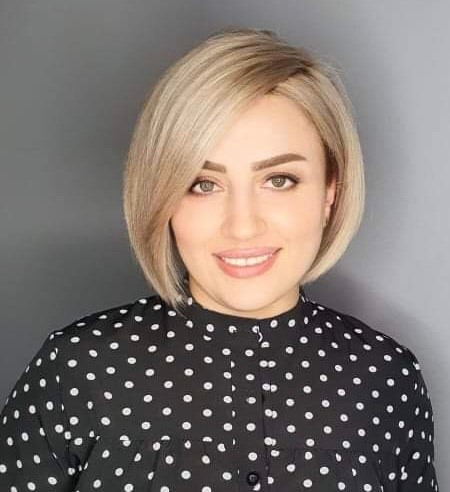 Courage gives success, success gives courage.
Master of Pedagogy. Primary school teacher.
12 years of teaching experience in the best educational institutions in Armenia.
About the project
The project is a great opportunity for both teachers and children living outside of Armenia.
Life has led us in different ways, and M.A.M has built a solid bridge for teaching and learning in classrooms other than the usual ones.
Message to students
Education is freedom, knowledge is an irresistible force that is always with you. With us, you can be the creator, bearer, and transmitter of our national values.
Why M.A.M?
Learning the native language as a means of preserving the nation should be available to an Armenian living anywhere in the world. M.A.M has created the opportunity to freely, joyfully, and meaningfully study the Armenian language.
Tehmina
Marutyan
Tutor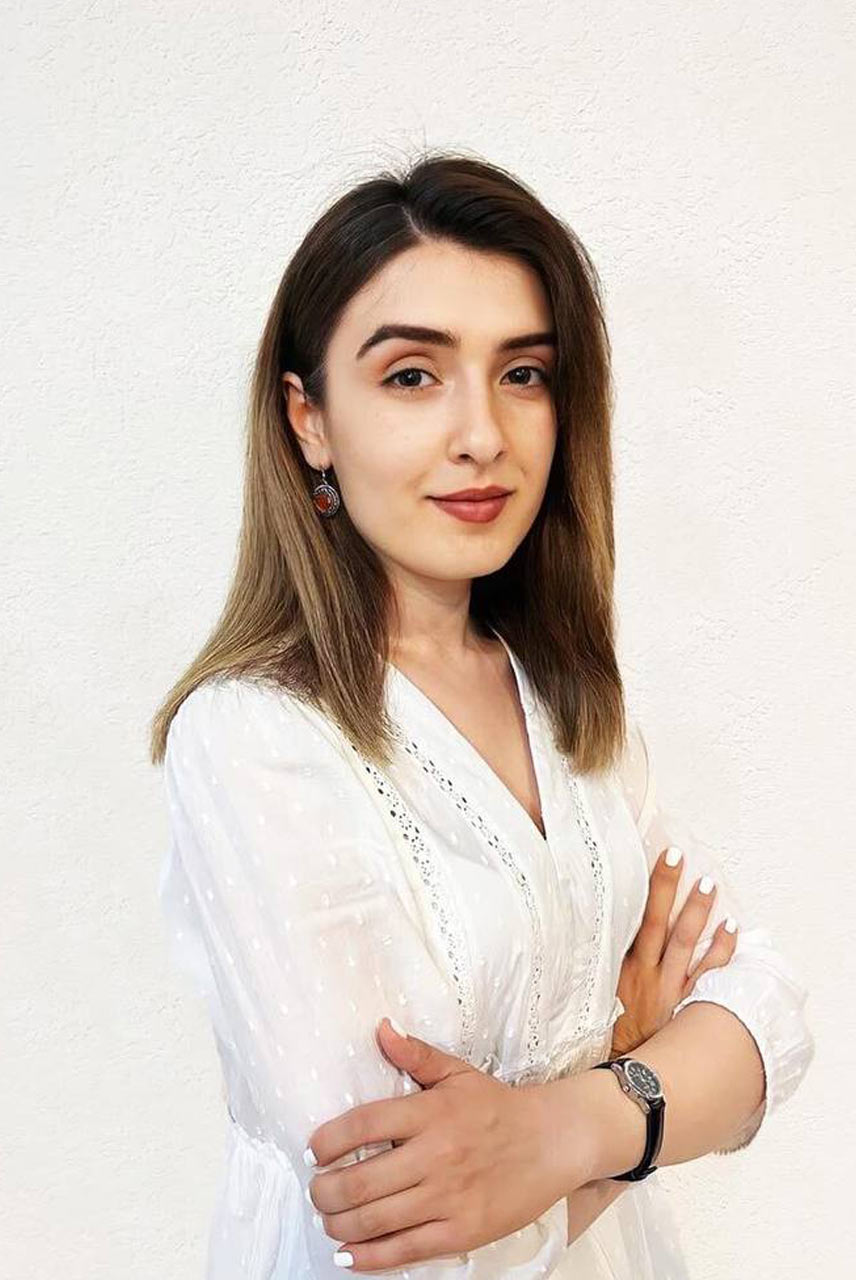 Philologist, teacher of Armenian language and literature
A journalist with a master's degree
Researcher, Coordinator of Public Relations at the Egishe Charents House Museum
About the project
It is an educational platform that utilizes innovative and alternative technologies. By blending knowledge and imagination, drawing from both our national heritage and global perspectives, this platform empowers students and individuals to shape a world that embodies their dreams — a place where educated, creative, and knowledgeable individuals thrive at the culmination of each course.
Message to students
Learn the art of small steps, turning a step into a flight, and carefully preserving your best human qualities.
Why M.A.M?
From the very first word spoken, the warmth of M.A.M resonates. Being a member of a creative and visionary Armenian team is both fulfilling and delightful. It carries a sense of obligation and wonder, as we work together to bring dreams to life.
Tamar
Petrosyan
Tutor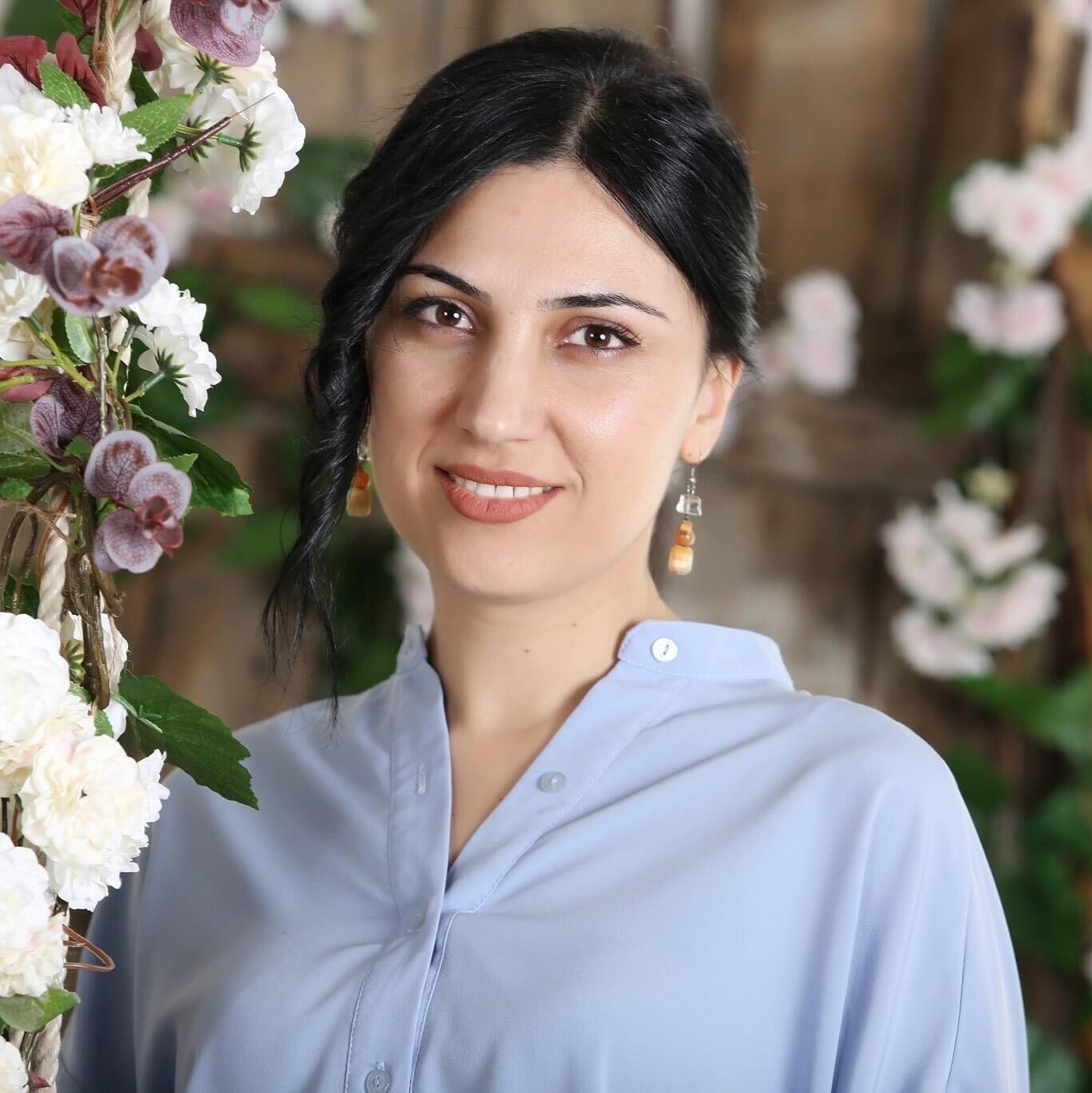 Everything that is done with love and devotion will be crowned with success.
Many years of experience in teaching Armenian in an intermediary language
About the project
The project gave me the opportunity to combine the useful with the pleasant, at the same time to do what I love and do patriotic and socially useful work.
Message to students
We, the teachers, are one of you with our emotions, fears, expectations, and enthusiasm. Let's not just be students and teachers, we will willingly cooperate to achieve our patriotic goal.
Why M.A.M?
M.A.M gives our compatriots in different parts of the world an opportunity through interactive and live lessons to learn and communicate in Armenian in technically equipped classrooms in the company of child-oriented, smiling, and enthusiastic teachers.
Flora
Balanyan
Tutor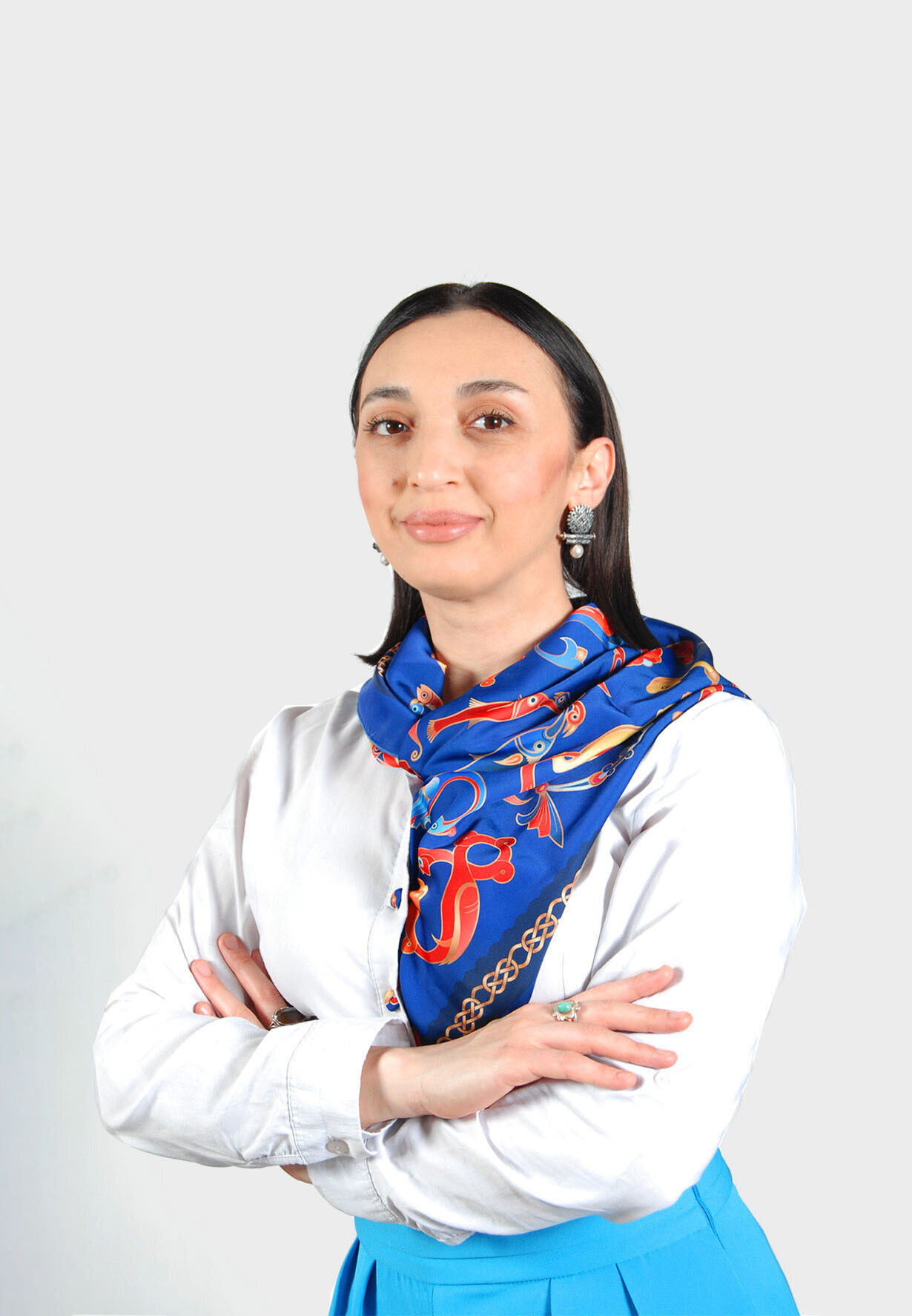 Being a teacher is not a profession, but a mission. Being an Armenian language teacher is a mission to preserve the nation.
Master of General Pedagogy. Primary school teacher.
8 years of teaching experience in the best educational institutions of Armenia and abroad:
About the project
A qualified professional team of the M.A.M educational platform carries out patriotic activities, creating ample opportunities for those who want to learn the Armenian language.
It neutralizes the space, uniting students around learning the Armenian language.
Message to students
Mastering the Armenian language is a pledge to remain Armenian, and mastering it is happiness to touch eternity and become a part of it.
Why M.A.M?
M.A.M is an educational platform that has gathered under one roof all those who want to contribute to the preservation of the Armenian nation.
This project is relevant, and promising demonstrates a highly professional approach, and provides a positive working environment.
Varduhi
Yarazyan
Tutor
Chess coach, 1st grade.
Follow your dream without paying attention to anything. Regardless of whether you are old or young, you need to realize your wildest dreams. This is the only reason for existence on this planet.
​
About the project
The project provides an opportunity to speak literary Armenian and develop intellectual abilities. In order to further improve the lessons learned, tournaments are held from time to time to develop children's knowledge.
Message to students
Having got acquainted with the chess game, you will be able to make informed decisions in life, make balanced steps, and have a flexible mind. The stories of the most powerful chess players will make you create your own story. You can join our chess track.
Why M.A.M?
The M.A.M platform, having a clear and emphasized program, allows you to achieve the desired result in a short time. Modern methods make lessons natural, destroying the sense of distance.
Arsen
Azizyan
Chess tutor
Education strengthens a person, society, nation, and state.
Candidate of Philological Sciences
10 years of experience in teaching the Armenian language
Accredited by the International Coaching Federation coach
Author of scientific articles, compiler of books, and editor
Head and co-organizer of educational, cultural, and youth programs implemented for youth and youth of the Diaspora
About the M.A.M
The aim of the project is to preserve the Armenians in the Diaspora. It offers a new and interesting format of informal Armenian language teaching with modern methodological and technical solutions, a specially developed program for age groups, and an adaptable course schedule.
Message to students
It is known that if we do not learn a language from childhood, then at later stages of life it becomes difficult to master it. Yes, it is true, but the Armenian language is already in our veins, in our blood, genes, and memory, and is silently waiting for us to give it life.
I believe in this reality and urge you to find the key to this life, to learn Armenian well, to remain an Armenian who speaks his own language, and to know and love our spiritual values. Do you know how sweet the aroma of our "spiritual tandoor" bread is? we will not find such a fragrance anywhere in the world.
Why choose "M.A.M"
In "M.A.M." you can find an environment where work and human relations are harmoniously interconnected, where the day begins without ending, giving an opportunity to study for 24 hours in a warm and direct atmosphere to our compatriots of the older and younger generation scattered around the world, where the Armenian language and everything Armenian is felt so close, that the distance format in no way prevents a full immersion in the learning process.
And if you decide to learn our native language or improve your knowledge, at the same time join our history and culture, strengthen the values that define your national identity, join our large pan-Armenian family, and let our movement aimed at preserving the Armenian identity be replenished in your person with another Armenian.
Greta
Mnatsakanyan
Lecturer, coach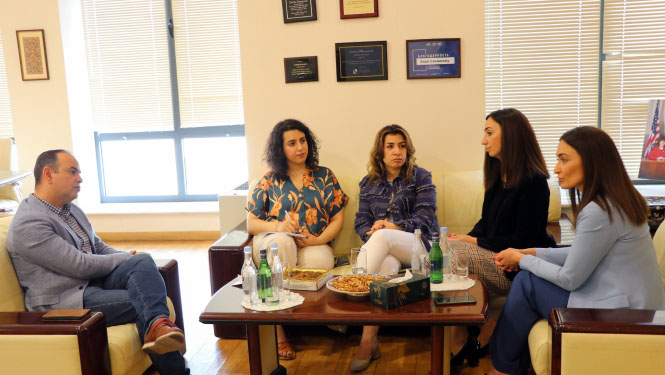 26/5/2023
Armenia-Diaspora connection begins with the teaching Armenian Language
Founders of "M.A.M" educational movement Marina Ghazaryan and Meline Ghazaryan met with High Commissioner for Diaspora Affairs Zareh Sinanyan.
During the meeting, Marina Ghazaryan and Meline Ghazaryan presented innovative approaches to teaching the Armenian language, and Armenian history in Diaspora, and also directions of their activities.
The main mission of M.A.M is the preservation of the Armenian identity, which is mainly important for Armenians living abroad, so M.A.M founders shared innovative and modern solutions to teaching the Armenian language, which was developed by M.A.M specialists, adapting to the demands and approaches of children living in Armenian Diaspora. They emphasized the issue of providing educational materials for Armenian schools of the Diaspora, as well as the implementation of teacher training programs.
M.A.M founders thanked the office staff for their close cooperation not only within the framework of the "Diaspora Youth Ambassador" and "iGorts" programs and other long-term initiatives but also within the framework of a number of upcoming events.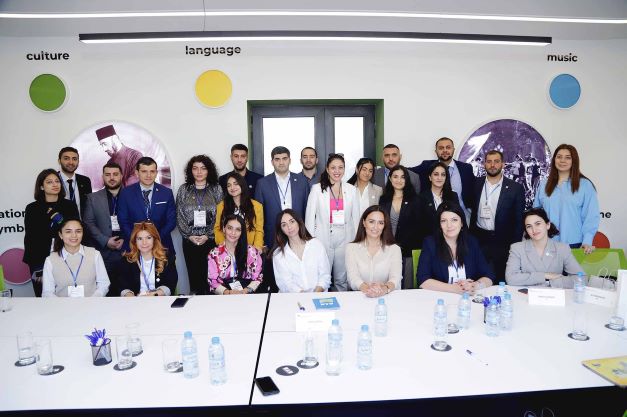 16/2/2023
Young Ambassadors from Diaspora at M.A.M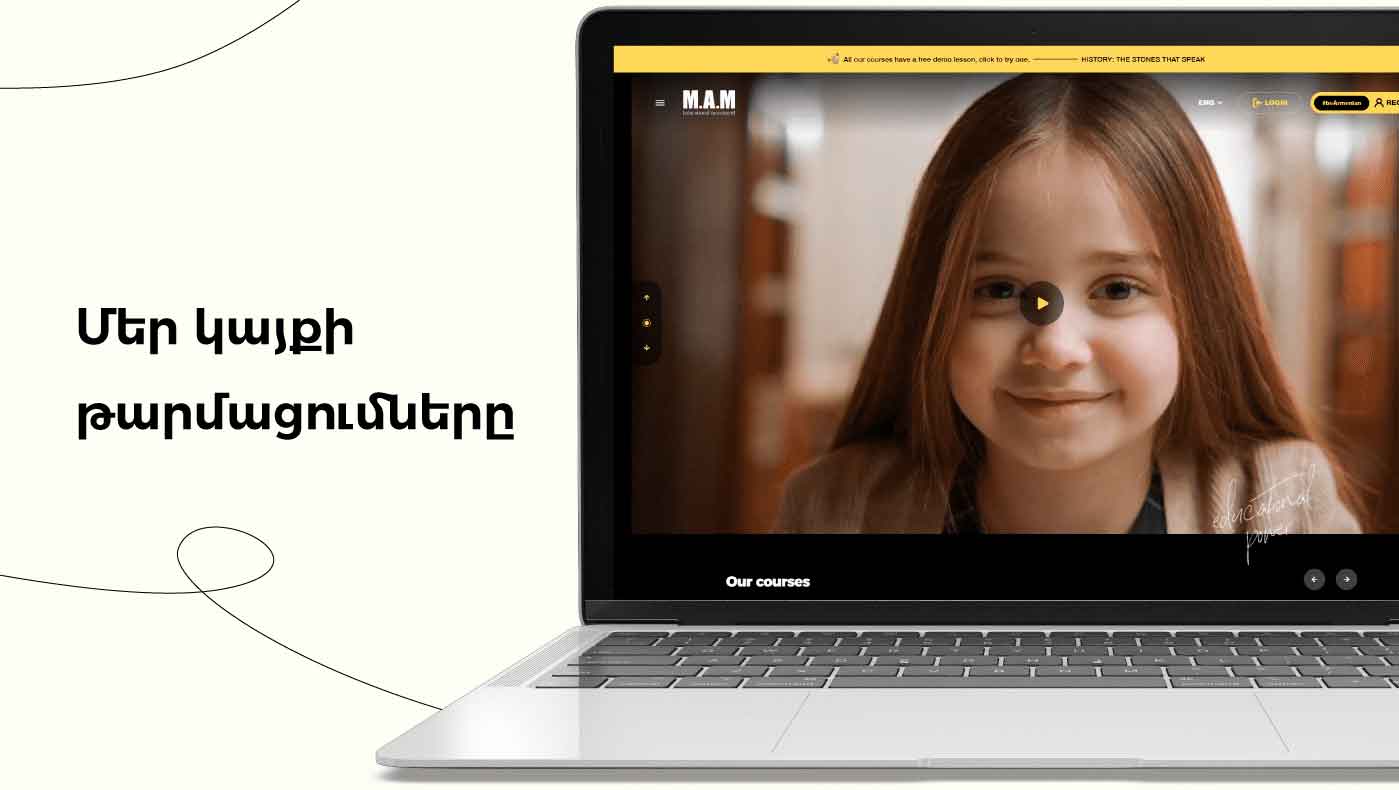 16/2/2023
Recent site updates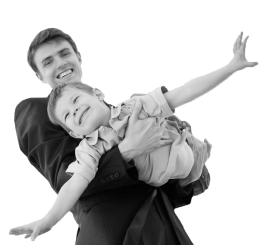 tev u tikunk
[t'ev u t'ikunk']
And these words explain so many feats, so many self-sacrifices and beautiful deeds. He will do everything for you, because he is your hands and back. Let's support each other!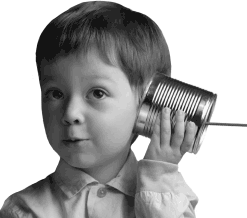 akanj dnel
[akanj dnel]
This has been created for those who are too curious to eavesdrop and put their ear in the conversation of others in order not to miss anything.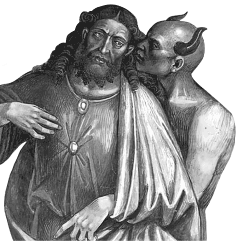 khelqy utel
[khelqy utel]
One can present one's point of view, one can persuade a person, but instead of all this one can simply "eat the mind". Mention someone whose mind has been eaten and who has been incited to an action that was not in their interests.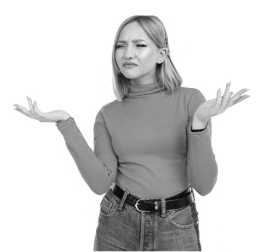 anaghuhac
[anaghuhac]
Ungrateful and unwelcoming, we would even say a backslider, who does not understand the lavish Armenian hospitality? It is not advised to be ungrateful and unwelcoming among hospitable, and open-hearted Armenians.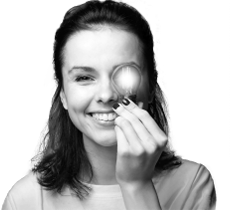 achqd looys
[achqd looys]
As a matter of fact Armenians use the word "Achqd looys" to congratulate a person on joyous occasions. "Achqd looys" means, by definition, may your eyes stay enlightened.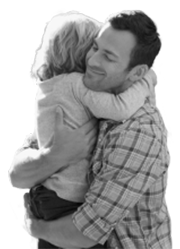 jan
[jan]
The word "jan" can be virtually used in any context due to its collocational power. "Jan" stresses up the importance of a person you talk to and the overall topic itself.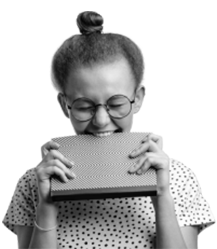 geerq krtsogh
[geerq krtsogh]
Armenians normally use the word "Geerk Krtsokh" to describe a person who is mad keen on reading books. "Geerk Krtsokh" means, by definition, a person who gnaws books.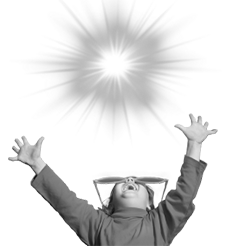 apri arevd
[apri arevd]
When wishing to bless someone for his/her goodwill and benevolence Armenians usually say "Apri Arevd" which, by definition, means, may your sun live long.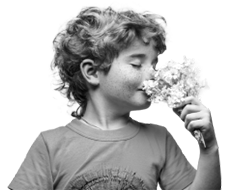 anoosh
[anoosh]
The magic word "Anoosh" is commonly used to perk a person up after having a meal or a bath.